Many of you are probably familiar with the "seven touches" marketing principle. It's the idea that it takes a business seven touches, or interactions, through social media or in person to get potential customers to answer a call to action. While your nonprofit is more than just a business, staying at the top of your supporters' minds is essential to your organization's continued success. However, many organizations don't reach out to their supporters as much as they could.
Some nonprofits and charities don't think of themselves as businesses, many times rightfully so. But to get the most possible support for your cause, you have to think of your organization like a business. That said, support bases for charities and nonprofits differ from regular businesses in one crucial aspect: To some extent, supporters are all passionate about your mission. Why wouldn't you constantly want to leverage that passion to garner as much financial support as you can for your cause? The more you stay in touch, the more you can fan the flames of their passion for your mission.
With the holidays wrapping up, it's the perfect time to show your appreciation for all the ways your supporters have helped your cause by calling them, sending them a personal thank-you card, or somehow letting them know you value their contributions. It's an easy way to keep your organization in their minds through the new year and to get you in the habit of staying in touch throughout 2020.
You should always touch base with your clients about how their money is being used at your organization. Say someone donates $2,000 to the Boys & Girls Club because they value the organization's mission, and the administration team says the donation will go toward building a new playground at their facilities. How weird would it be if that donor never heard back from the Boys & Girls Club about the construction of the playground? That's definitely something they would like to hear some follow-up information about, and it's another opportunity for the organization to keep in touch with their supporters. People love hearing that their money was put to good use. Do you send your supporters updates about how their donations are being used in your organization?
While you should definitely take advantage of any opportunity to reach out to your supporters personally, even just maintaining an active social media presence can keep your organization in their minds. Done right, touching base with supporters can eventually become a natural process throughout the year. In a world where people and businesses have a finite amount of funds to give to charity, you shouldn't pass up any opportunity to ensure their money goes to the people who need it the most.
I don't mean to knock anyone for falling short in any of this. That's not what I want to do. But as someone who strives to create experiences that your supporters won't soon forget, I think it's worth mentioning that you can keep that top-of-mind momentum going all year round. It's the best way to turn casual donors into lifelong supporters of your mission.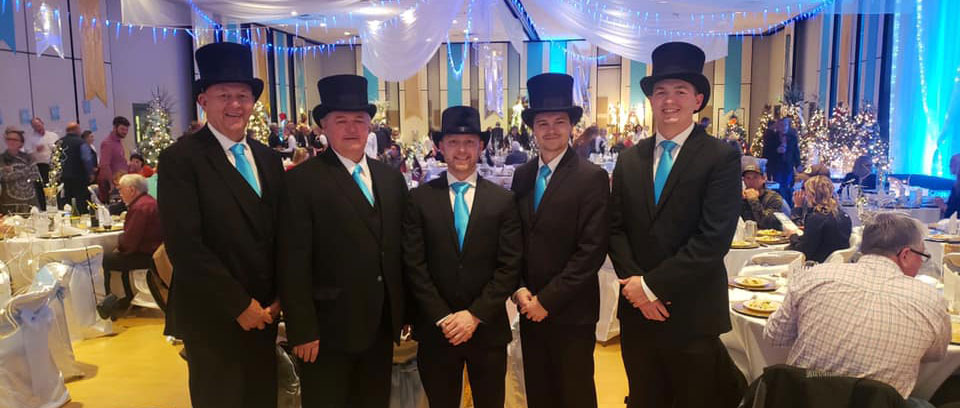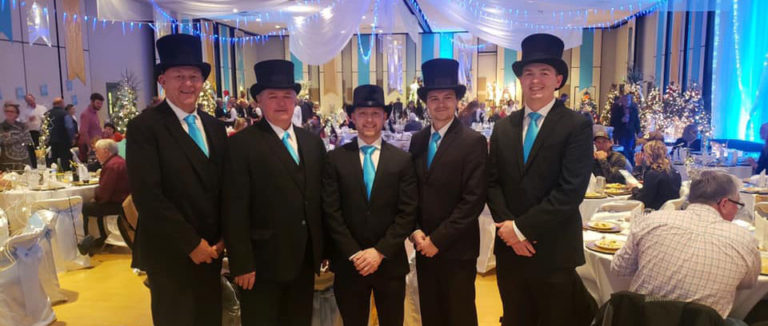 Keep Us in the Loop Every Step of the Way
Anyone who's worked with us before knows that we flip the auctioneering process on its head. If you've ever worked with another auctioneer before, know that working with us to put on your organization's benefit auction will be a completely different experience. If the auctioneering process were a physical building and Baker Auction Company were a construction crew, we would be doing a lot more than minor renovations — we would level the building and tear up the foundations.
That's how much we change the process, which means constant communication with us prior to your event is 100% essential. We want your auction to be a roaring success, and if you invite us into the process, we will make sure that every little detail gets put in place so that can happen. One problem that I've run into, however, is that some organizations think they don't need to communicate with us much since they've already been through the process.
To be fair, this is a pretty reasonable misunderstanding. If we've worked with you before, why would we need the same levels of collaboration and communication as the first time? Well, the answer is this: To do the best job hosting your auction, we need to be keyed in on every detail, and details can vary year to year, no matter how similar this auction is to your last one.
Just like any auction we've helped you with previously, we'll need to know all about the venue, the schedule, the donors, the audience, the auction items list, and any other important factors. Will constant communication require more work? Probably. Will it lead to a slam-dunk auction that your audience will love and look forward to next year? Absolutely!
So, if your organization has worked with us before and wants to work with us again, let us in on what you're planning every step of the way. We'll make sure your auction is worthwhile. Give us a call at (208)739-8750 or visit our Facebook page for more information.
A Genuine Care for Our Cause
"There are more than 7,000 diseases in the world that can be considered rare. Sometimes, only two children in an entire state have a certain disease. This means it's very difficult for some families to get the medical support their children desperately need. That's what Rays for Rare is all about. From taking care of simple household chores to connecting families with medically fragile children to each other, our mission is to make sure that these families and their children feel supported amidst incredibly challenging circumstances.
Just like we want to inspire connection and collaboration among families, Rays for Rare is also all about collaborating with businesses and organizations who support our cause. When we learned about Baker
Auction Company from another business partner of ours, we jumped at the opportunity because the auctioneer we had previously employed for the Sunshine Gala just wasn't working out. Long story short, he was more "old-school," whereas our progressive organization operates more like a tech startup. To his credit, we still had relatively successful auctions when we worked with him, but Baker Auction Company took it to another level.
Tyson and his team exceeded our expectations. Not only did they run the auction, but they consulted with us about the gala all throughout the planning process. They helped us put together desirable gift packages to auction off, and they even advertised our event on their online platforms. That being said, I think what most impressed me about Tyson was that he started by asking, "How can I help?" I could tell that he genuinely cared about helping our cause. I would highly recommend Baker Auction Company to anyone looking for someone to host and prepare their next benefit auction. Tyson and his team bring so much to the table, and because of their help, dozens of families and their children will get the help they need too."
FOUNDER AND CEO OF RAYS FOR RARE